Getting Started with Ally
1. Log into your Ally account.
Don't have an Ally account? No problem – just request one.
2. Check out your dashboard.
On your dashboard, you will immediately see information about your page's title, the last time your page was scanned for accessibility issues, and your current accessibility score.
Your "Files" will be broken up into different document types. This is helpful to see what the majority of your content is made us. As a general rule, PDFs tend to be more difficult to make accessible than other types of content.
Your "Overall Accessibility Score" is a combination of your webpage accessibility and your file accessibility. Both can be compared for your overall score on the right-hand radar.

3. View your Accessibility Issues.
By scrolling down, you can view any accessibility errors Ally has found with your content.
These are broken up into "Severe", "Major", and "Minor" errors. Severe issues should be taken care of immediately, while Major and Minor concerns may take more remediation efforts.

4. Select a type of accessibility error.
This will bring you to the documents or web pages that are having accessibility issues. Each document or webpage will have its own "Accessibility Score", which is displayed on the right-hand side of the page.
In Ally, accessibility is scored on a 100-point scale. A 0% accessibility score is the lowest score available, while a 100% accessibility score is perfect.

5. View the accessibility issues directly on your individual document or webpage.
By selecting a document or webpage, a new window will open that will explain exactly what accessibility issues are present and will give some useful information on how to fix them.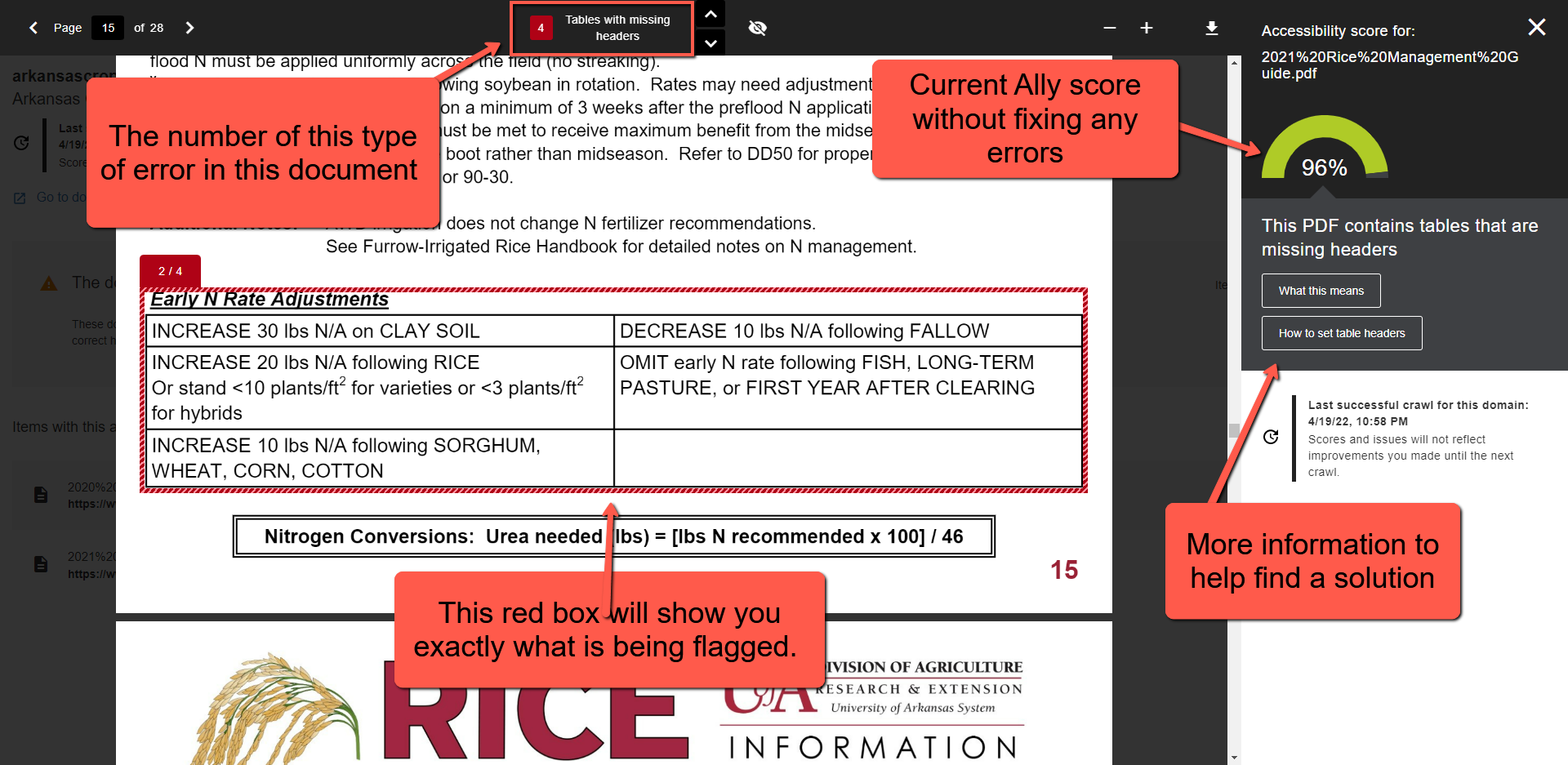 6. Dig deeper into your content.
By expanding the "All Issues" tap, you will see if there are any other accessibility issues present in the document or webpage you are viewing.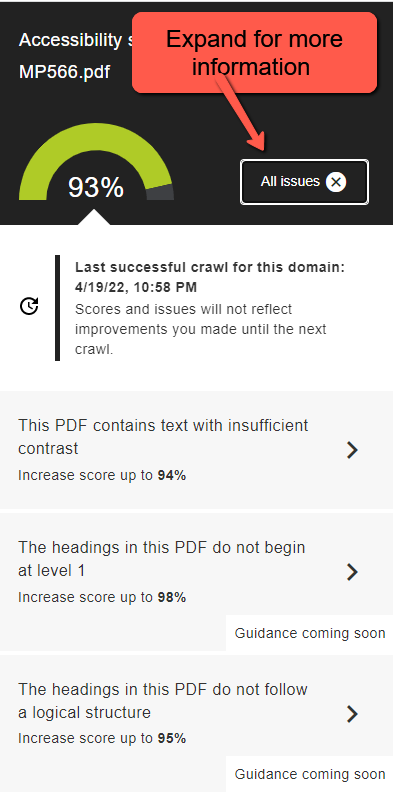 Still Need Help?
Let us know! We are happy to help you make your content, documents, and webpages more accessible.
Madison Ellis, Accessibility Specialist
Amy Cole, Digital Media Program Manager