How can I make my Facebook posts accessible?
Facebook is continuously increasing its accessibility features. Many of these features are integrated into the platform, and there features require no additional work to incorporate from its users. However, content creators do need to be aware of including some key information to their posts that will increase their content's accessibility.
Adding alt-text to photos on Facebook
Facebook will automatically add alt-text to any images you upload onto its platform - but this alt-text should always be checked and improved.
Learn more about how to write alt-text here.
To edit alt-text:
1. Select Create Post.

2. Add a photo to your post.

3. Select Edit in the upper left-hand corner of your photo.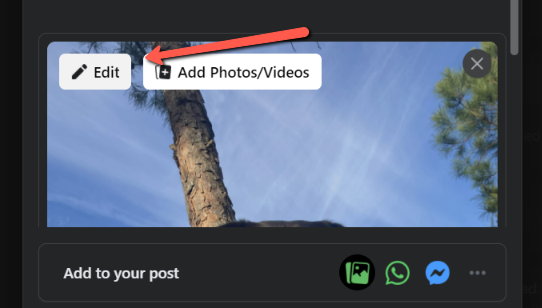 4. Select Alternative Text in your Photo detail panel.

5. Add a custom alt-text tag.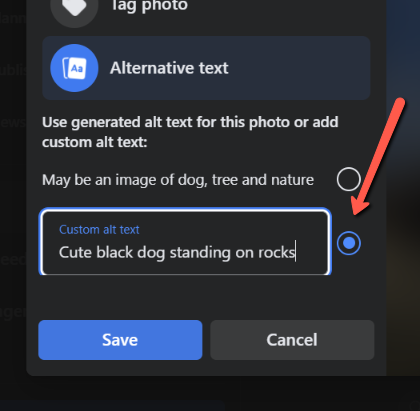 6. Select Save. Your photo will now reflect the correct alt-text on your Facebook post.
Adding closed captions to Facebook video
1. Select Photo/Video located under the Create Post button.

2. Select Video Options.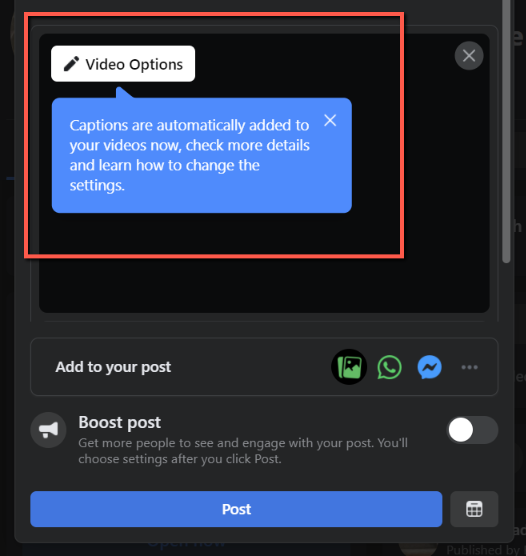 3. Select Add Captions.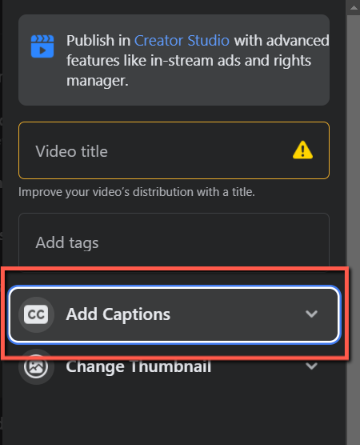 4. Make sure your Auto-generate captions and Auto-generate subtitles toggle is on. Select Save.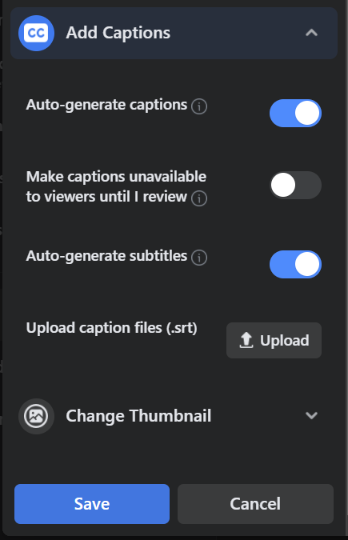 5. Once uploaded, you will have the option to Edit your auto-generated captions.
Additional Resources