About the U of A System Division of Agriculture
The Division is comprised of two arms that conduct research through the Arkansas Agricultural Experiment Station and outreach through the Cooperative Extension Service.
Division Leadership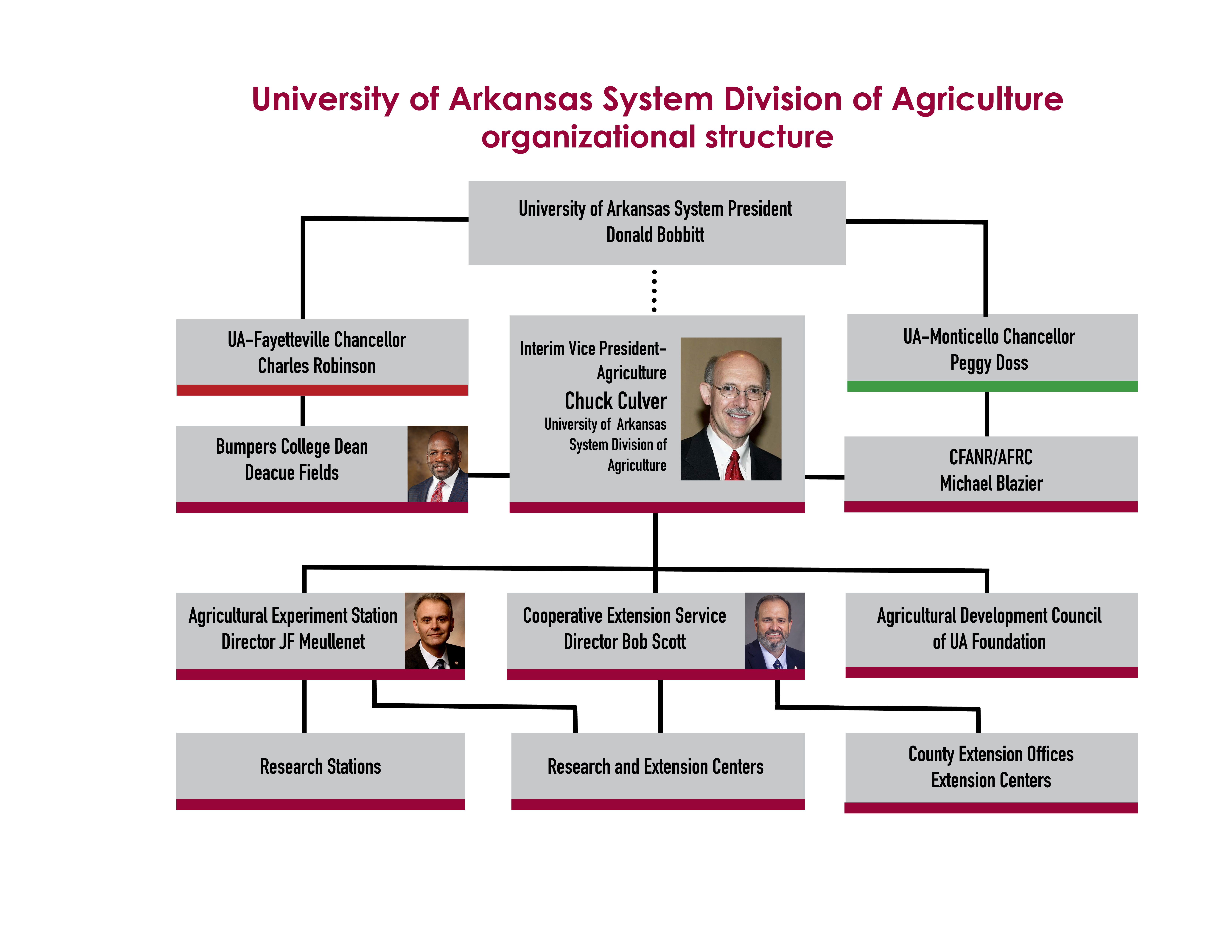 Division locations across Arkansas
The Division of Agriculture has locations in all 75 of Arkansas' counties. We have four research and extension centers and are constructing a fifth. We have to extension centers and have Cooperative Extension Service offices in every county. Find more information on each research and extension centers on our Arkansas Agricultural Experiment Station page. Learn more about our extension activities a https://www.uaex.uada.edu.